Overview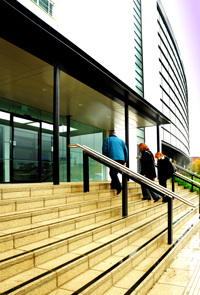 As a result of the Covid-19 pandemic the public reception at the Council's headquarters at Kilncraigs has been closed since March 2020.  
During the period that it has been closed the Council has worked hard to deliver customer services in line with the guidance provided to us by Scottish Government.  This has included delivering face to face services in other locations, and increased use of online, digital and telephony based customer services.
We are now consulting with our customers on the future of reception services at Kilncraigs.  
Why your views matter
There is now an opportunity to review how and where we deliver customer services which meets the needs of our customers, but which also makes the best use of Council assets and resources.  
This survey aims to gather the views of our customers which will inform decisions on how we deliver services at Kilncraigs and other Council locations in the future. 
The consultation is very short and should only take around 5 minutes of your time.