Overview
The Covid-19 pandemic has shown why, more than ever, council services are essential to our everyday lives.
The Council continues to be at the forefront of the local Covid-19 response from providing 24 hour social care services every day of the year, critical childcare during lockdown, to ensuring the safe reopening and operation of schools, administering business grant schemes and supporting local testing and vaccine facilities.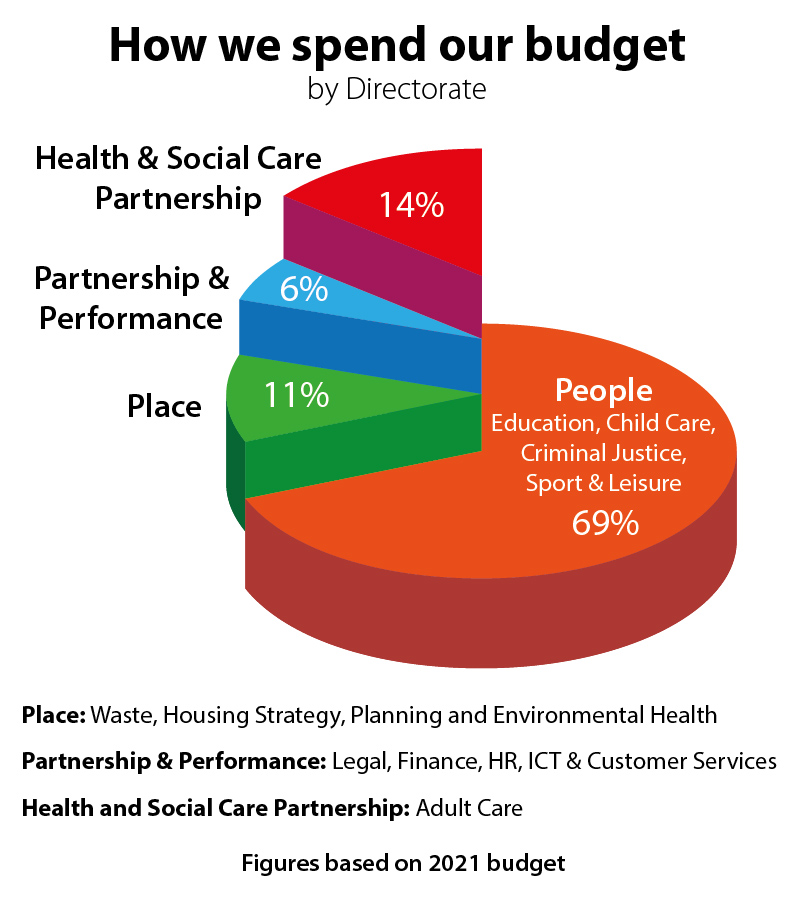 As we build for a new future beyond the pandemic, working with our partners and a range of national organisations, our transformation programme, Be the Future is already driving change that will transform local communities and our economy.
This work includes innovative programmes:
Wellbeing Campus

- The Council has committed to invest £16.855m to create a state-of-the-art Wellbeing Campus, including a swimming pool and a range of wellness services to improve health and wellbeing.

Transformation Zones

– An innovative approach, based on a sense of place, which aims to improve the quality of life for our residents through the creation of more and better paid jobs and training opportunities.

Community Wealth Building / Wellbeing Economy

– A people-centred approach to local economic development, focussed on social goals, social justice, environmental sustainability, and prosperity for all.

City Region Deal

- Stirling and Clackmannanshire City Region Deal will bring in excess of £214 million investment in innovation and infrastructure to drive inclusive economic growth
Transforming our local economy and tackling poverty and inequality lie at the heart of our transformation journey.
While our ambitions are firmly focused on a strong future for Clackmannanshire, local government is not immune from the realities of  rapidly increasing costs and demands for services and we continue to face tough choices within tight financial constraints. 
The Council, like all households, is facing increased inflationary costs for energy, goods and services; it is currently estimated that these cost pressures will amount to a budget shortfall of approximately £6 million for 2022/23 resulting in a need to generate more savings and/or income to maintain service levels.
Council Tax, for example, can be used by Councils to bridge budget shortfalls. However, as the table below illustrates, given that Council Tax represents less than 20% of Council income, we believe that substantial increases would place unwelcome and unrealistic burdens on our citizens.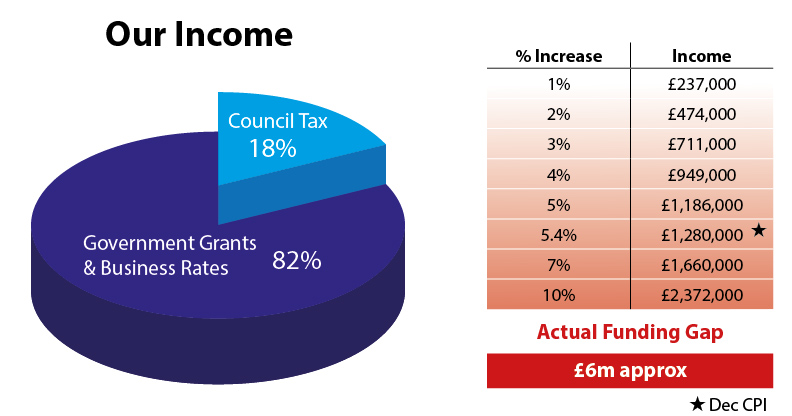 Why your views matter
We recognise that the pandemic and inflation are placing strains on our communities, therefore, officers as much as possible, are endeavouring to make savings through further internal management efficiencies and options with a view to minimising direct impacts on citizens, and in particular services for our most vulnerable. 
It is unlikely to be sufficient, therefore there are some proposals that we need to seek your views on. 
Please fill in our short questionnaire to let us know your views on these proposals.