Overview
Local authorities have faced a challenging financial context for over ten years. Since 2013/14 the Council has approved savings of £45 million.
Clackmannanshire Council, like all Councils, faces further rising costs, reducing budgets and increased demand for services. Just like your household budget, the Council is experiencing soaring inflation and rapidly rising energy, goods and services costs. For example, in March 2022 we had to budget an additional £877,000 for our annual gas and electricity, and costs like these continue to rise.  
The settlement from Scottish Government is not anticipated to be what we will need to keep pace with inflationary pressures, and we have limited ability to raise additional income in ways that will allow us to maintain all our current models and levels of service. For instance, each 1% increase in Council Tax raises about an additional £240,000 per year. To put this in context, the monthly instalments we make for our three academies is around £800,000.
The consequence of continuing financial pressures is that we are facing a significant budget gap in the next 5 years.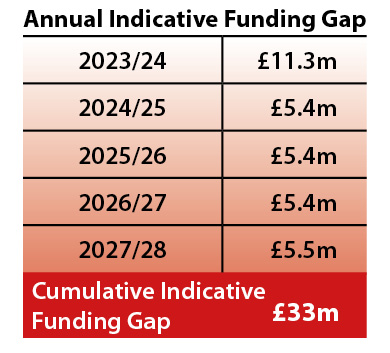 The Council needs to prioritise services and budgets more than ever while continuing with transformation plans. Even where we are required in law to provide services, it is likely that the level of provision will need to be reassessed or models of delivery will look different.
Despite these challenges, through the Council's Be The Future programme, transforming our local economy and tackling poverty and inequality are driving long term sustainable change, ensuring financial sustainability. 
The Council is undertaking a 4-phase programme of engagement to shape its budget decisions for the next 5 years.
Phase 1: Checking with you that our priorities remain the right ones for the next 5 years or whether they need to be refined - December 2022;
Phase 2: In line with those priorities, engage on the changes to services  for 2023/24 – Winter 2022/23;
Phase 3: Budget setting - Spring 2023;
Phase 4: Annual engagement on the impact of budget proposals – Autumn/Winter of each year.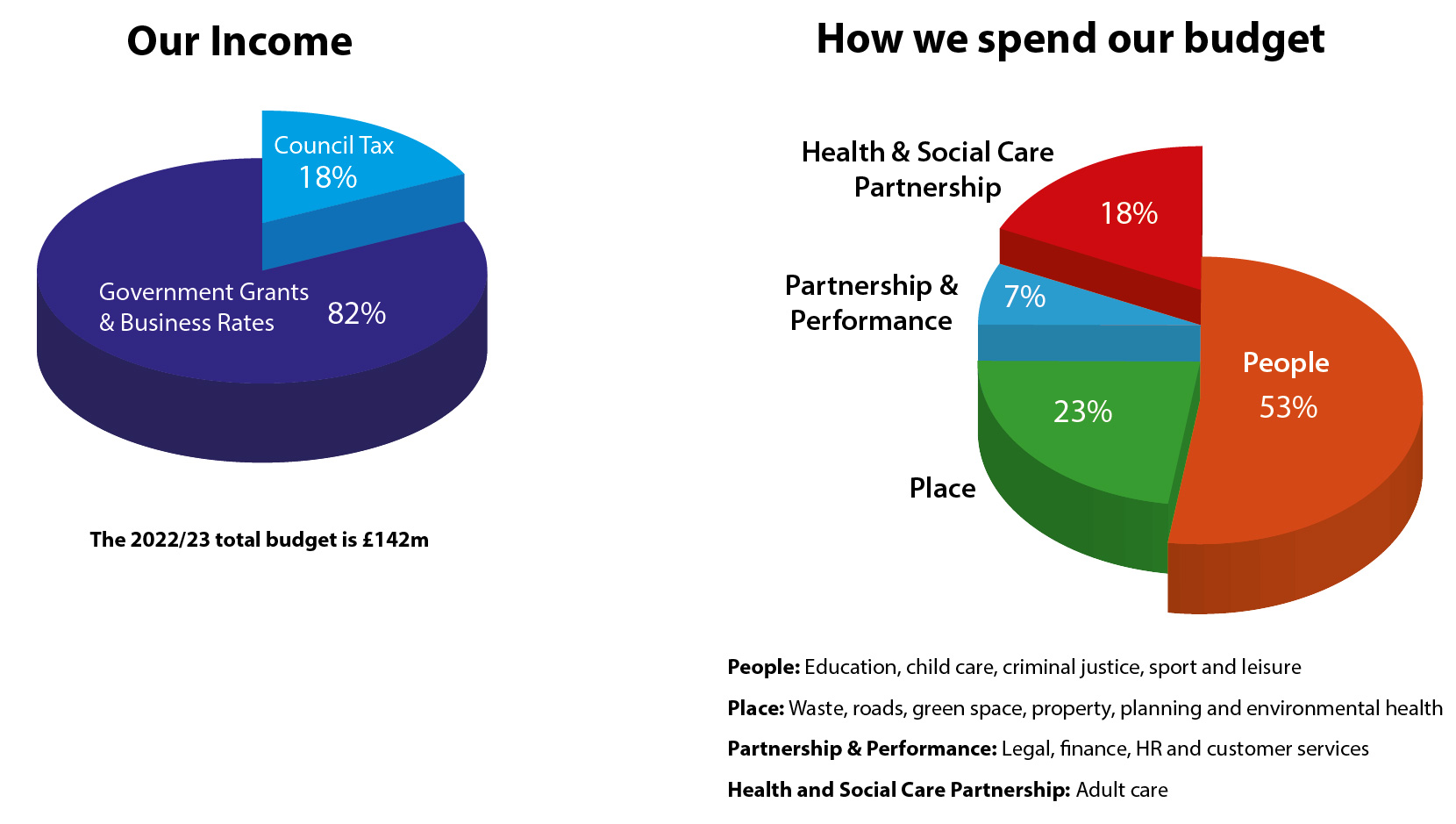 Why your views matter
At Phase 1 we would like to find out which services local people value most, those that they feel contribute to making Clackmannanshire a great place to live, learn, work and visit.
With the anticipated budget constraints in the years ahead, the Council also wants to work with communities and partners to prioritise the services that make a real difference to local people and their families.  
To help guide our decisions we are looking for your feedback on what is most important to you and your community.  
This information will help to inform decisions that the Council takes over the coming years on its priorities and services. 
The consultation should only take around 5-10 minutes of your time.